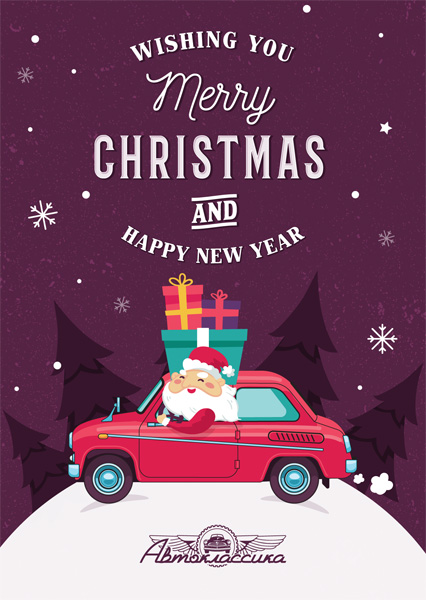 Dear Friend! Congratulations!
You have expensive taste, luxurious sense of style !
We would like wish you a lot of beautiful moments and treasured memories at the wheel of your car! Congratulations!

We wish you to replenish the collection next year, and we will be happy to help!
Happy New Year!

Autoclassic team.
In this regard, we are pleased to inform you that in the period from 12/24/18 to 01/02/19, you can purchase any parts in our online store and guaranteed to get a auto souvenir.